In Eve, a Cocoon is like a neighborhood where Muses gather. Each Cocoon has three separate areas to visit with their own unique facilities. As your Influencer Rank increases, you'll be able to visit new Cocoons.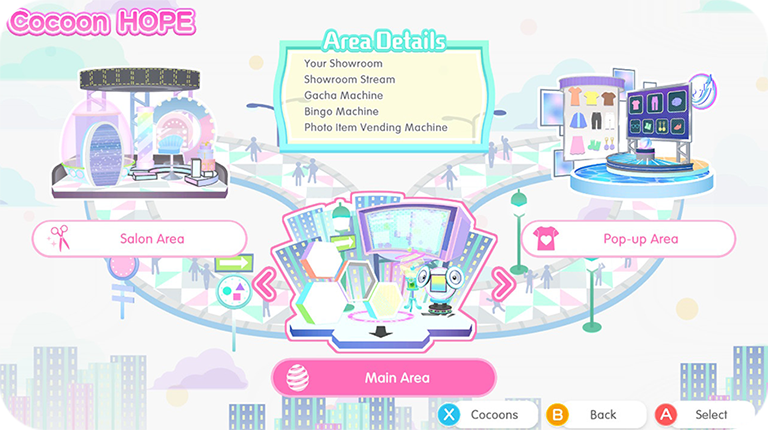 Use the Map Guide to avoid the legwork
Press in on the Right Stick to open the Map Guide, which will allow you to instantly travel to a different area or another Cocoon.