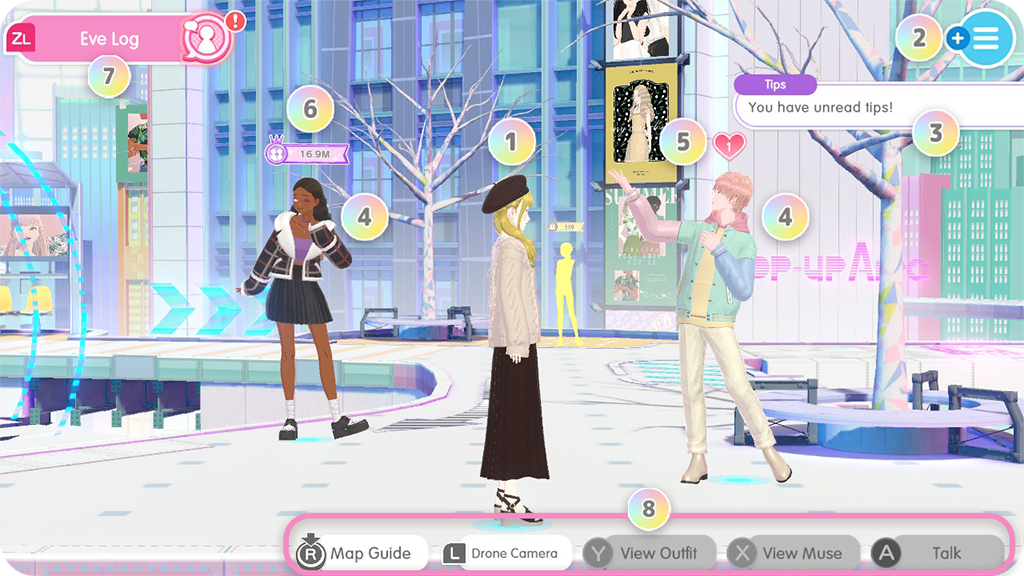 Your Muse

This is the avatar that you control.

Menu

Press the + Button to open the Menu.

Tips

Any new tips will appear here.

Muse

Other Muses you've met will appear in Your World.

Affinity

This shows the Affinity a Character Muse feels toward you.

Follower Count and Rank

This shows a Player Muse's follower count and Influencer Rank. A number appears for the follower count, while a banner indicates the Influencer Rank.

Eve Log

Opens the Eve Log, which has useful features for influencers.

Player Actions

You can conduct various player actions by pressing the corresponding button.