When you approach a Muse, press the Y Button to check their outfit. If you press the A Button to send a Like, you can get a copy of any items in their ensemble, so be sure to send a Like anytime an item catches your eye!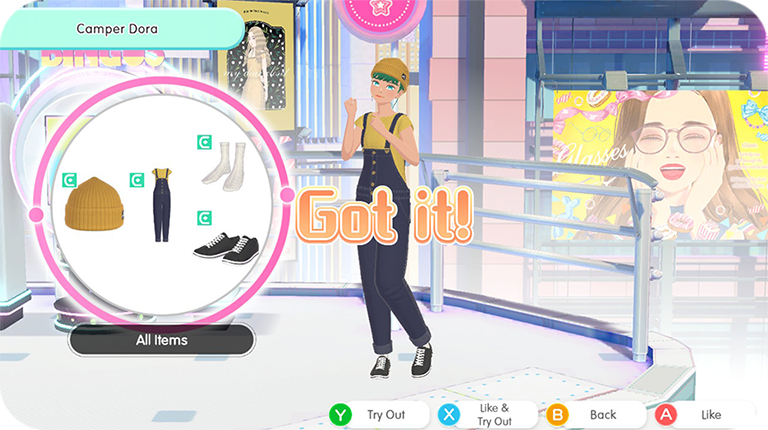 Change outfits on the fly
While checking a Muse's outfit, you can press the Y Button to try it on for yourself. This is only temporary, however, so don't forget to send a Like if there's an item you want.