Update data Ver. 1.2.0
Update scheduled for
12/04/2023 PST | 12/05/2023 UTC
---
New Event Feature
Limited Time Fair
*This feature is only available in Online Mode.
We will hold a limited time event offering some amazing rewards! ♪
Clear challenges to earn stamps and then obtain all kinds of rewards including limited edition patterns, hairstyles, and Creative Keys!
December
Event
Fantasy Fair
Coming Soon
Duration:

12/5/2023 to 1/5/2024 (UTC)
The theme for the December Limited Time Fair is fantasy.
Try to win items with a Butterfly Dream motif!
Patterns (Consumables): 5 types
Hairstyles: 1 type
Eye Colors: 1 type
Poses: 3 types
Photo Egg Photo Frames: 6 types
Showroom Items: 4 types
---
New
Items
One after another,
other items will be
added too! ♪
Patterns: 4 types
Hairstyles: 1 type
Eye Highlights: 1 type
Makeup: 1 type
*Some items can only be obtained after reaching a certain Influencer Rank.
---
Make your very own catalog featuring your favorite outfits.
Save those outfits and put them on whenever you like! ♪
---
Use this new notebook to look back on the memories you've shared with Character Muses! ♪
You can check the names of the Character Muses you've met and your Affinity.
Update scheduled for January 2024
New Items
New Features
Fairs Held in January and February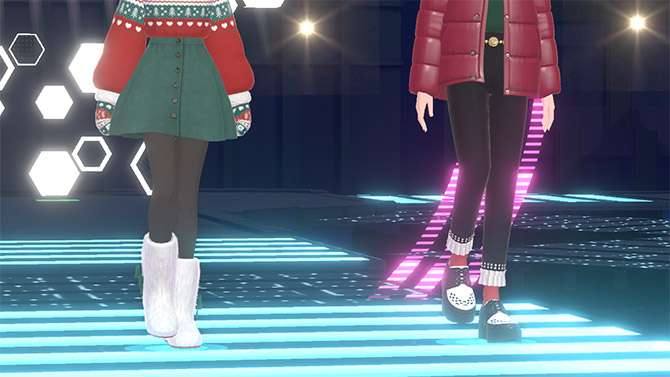 Many more updates are planned for the future.
It's super exciting! ♥
Online features in Fashion Dreamer are freely available and do not require a Nintendo Switch Online subscription.
An internet connection is needed for applying game updates and accessing Online Mode.
For further details, please check the in-game Notifications after applying the respective update data.
All screenshots were taken during the development stage. We may make changes to some content without advance notice.
Some Limited Time Fair rewards will be distributed separately at a later date. We ask for your understanding in advance.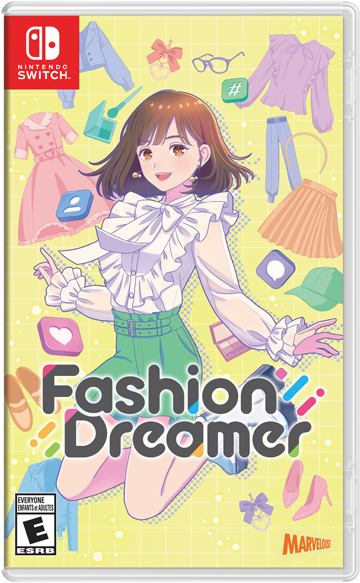 Title

Fashion Dreamer
Genre

Fashion and Communication
Platform

Nintendo Switch™
Players

1 Player
Online Mode

1 Player
Release

Available Now!